Skip Global navigation and goto content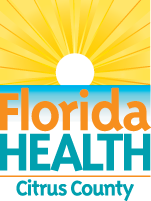 It's a New Day in Public Health.
The Florida Department of Health works to protect, promote & improve the health of all people in Florida through integrated state, county & community efforts.
Skip MegaMenu and goto content
Rabies Surveillance
Citrus County Health Department
 

Fax

352-527-0629
 

Mailing Address

3700 West Sovereign Path 

Lecanto, Florida 34461 

 
Rabies Surveillance 
When someone has been bitten or scratched by an animal that could possibly have rabies, we monitor the possible rabies exposure by quarantining the animal, sometimes collecting laboratory specimens for testing, and by providing post-exposure treatment to reduce the risk of becoming infected. If the animal in question is at high risk for rabies, the person who was bitten or scratched may need to receive rabies vaccination and/or rabies antibodies to reduce their risk of becoming infected. We also work cooperatively with Citrus County Sheriff's Office Animal Control Unit 352-726-1121 and local veterinarians to promote public education and encourage our citizens to have there animals vaccinated and to avoid contact with wild or aggressive animals. For more information, please visit: Florida Zoonotic Disease Surveillance Program - Rabies Surveillance.
What is rabies?
Rabies is a virus that can be spread from an infected animal to other animals or humans through saliva via a bite. The rabies virus infects the nerves in a bite wound and travels to the brain where it eventually causes fatal neurological problems. Symptoms of rabies typically include increased aggression, increase salivation or drooling, sore throat, and fear of water or a tightening feeling in the throat when attempting to drink water. Rabies is 99.9% fatal if the exposed person or animal isn't vaccinated before or immediately after being exposed to the virus.
How common is rabies in Citrus County?
Rabies infection in human in Citrus County has not occurred in over 20 years due to the hard work and diligence of the Department of Health and animal control workers. However, rabies cases in animals are common enough that any animal bite, especially from a wild animal, should be taken seriously.
What can someone do to reduce the risk of rabies in Citrus County?
Pets should be kept up to date on their rabies vaccines so that they are less likely to get rabies if bitten by a wild animal or another unvaccinated pet that might have rabies. Any animal bites to people or pets need to be reported to the Florida Department of Health in Citrus County immediately.
What should someone do after an animal bite?
After any bite (even if a seemingly small bite) from a pet or wild animal, the bite victim or guardian of the bite victim should should seek medical attention and immediately report the injury to the Florida Department of Health in Citrus County at 352-527-0068. Our staff will gather some information from the bite victim or guardian of the bite victim about the incident and then coordinate with animal control to either trap the wild animal if possible or get copies of the vaccination records of the domestic animal that caused the bite. They will coordinate quarantine or testing of the animal with animal control and any follow-up care for the bite victim if necessary.