skip to content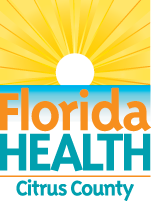 It's a New Day in Public Health.
The Florida Department of Health works to protect, promote & improve the health of all people in Florida through integrated state, county, & community efforts.
skip to content
Family Planning
Citrus County Health Department
 

Fax

352-527-0629
 

Mailing Address

3700 West Sovereign Path 

Lecanto, Florida 34461 

 
"Family Planning is the ability of individuals and couples to anticipate and attain their desired number of children and the spacing and timing of births." - World Health Organization
Family Planning plays a key role in the prevention of unplanned pregnancy, including adolescent (teen) pregnancy. Planning for pregnancies dramatically improves the health of both moms and babies. In addition, family planning information, education and services reduce both the amount and severity of sexually transmitted infections (STIs) through screening and treatment.
Family Planning Services
Comprehensive family planning care for minors and adult clients of child-bearing age
Education and counseling on all methods of birth control with providers certified in Nexaplanon an IUD insertions
Development of a Reproductive Life Plan
Referrals for abnormal PAP tests done in our clinic
Sterilization counseling procedures for women and men at least 21 years old (call for availability)
Low or no cost pregnancy testing and counseling
Sexually transmitted infection (STI) prevention education
Treatment of STIs as part of family planning care
Free condoms
Family Planning Methods We Offer
Long-Acting Reversible Contraception (LARC) Methods: contraceptive devices inserted into the body by a trained healthcare provider and left in place for several years
These methods are the most effective forms of contraception available and are effective at preventing pregnancy for several years once in place. Once the device is removed by a healthcare provider, the ability to become pregnant quickly returns.
Implant (Nexplanon)-lasts for up to 3 years
IUD/IUS (Paragard and Mirena)-lasts for 5-10 years depending which one someone gets
Hormonal Methods: prevent pregnancy by interfering with ovulation, fertilization, and/or implantation of the fertilized egg
Combined pill ("The Pill")
Progestin-only pill ("Mini-Pill")
Patch
Shot/injection (Depo-Provera)
Vaginal ring (NuvaRing)
Barrier Methods: block sperm from reaching the egg with a physical barrier
This is the only type of birth control that also provides protection against STIs.
Internal and external condoms
Permanent Birth Control: for those who do not wish to have more or any biological children
Female sterilization (tubal ligation or Essure)
Male sterilization (Vasectomy)
Emergency Contraceptives: can be used after unprotected sex or after birth control failure for up to 72 hours to prevent pregnancy. These have no effect on an established pregnancy.
Emergency contraceptive pill
Copper IUD
Eligibility
No income eligibility. 
Cost
The cost of services is based on ability to pay (sliding fee scale). We also accept Medicaid, including the Family Planning Medicaid Waiver.
Services to minors are FREE, completely confidential, and do not require parental consent.
How can I schedule an appointment?
Call (352) 527-0068 to schedule an appointment at either the Inverness or Lecanto office.

Talk with your partner about birth control. We can help you choose the best method for your needs. Call today to schedule an appointment!